---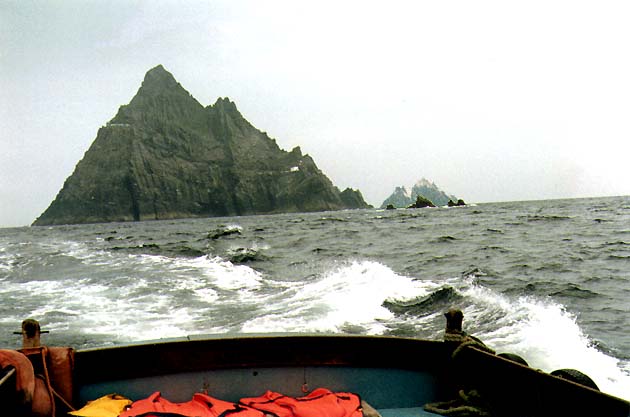 These Tours have become very popular and have become over subscribed due to limited footfall allowed on the island. Contacting the operators by email for bookings near the time is often unsatisfactory as the boats will be filled by the time they return your email.

To ensure a place you need to telephone the operators directly.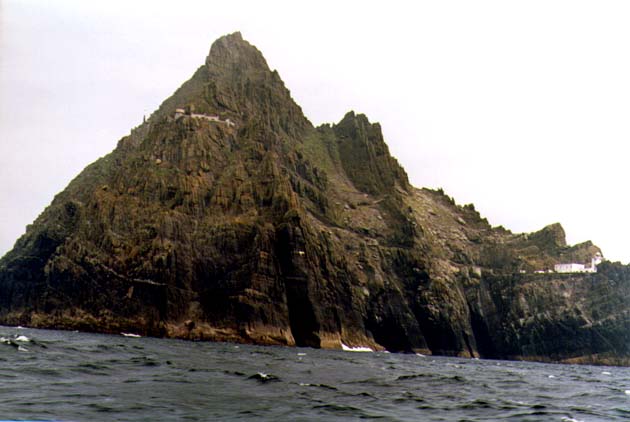 PAGE TWO OF SKELLIGS

PAGE THREE OF SKELLIGS


Skellig rocks, eight miles off the west Kerry coast
This was once the spartan retreat of a group of hardy monks, who sheltered, from all that the elements had to test them with, in the stone beehive-shaped cells at the summit of the Island of Skellig Michael.
These islands are steeped in atmosphere and history. There has occasionally been talk of closing the island to sightseers so, if you can, put this on your itinerary. It is worth it just for the experience of the crossing.
---
BACK TO SPORTS AND ACTIVITY INDEX
BACK TO MAIN INDEX